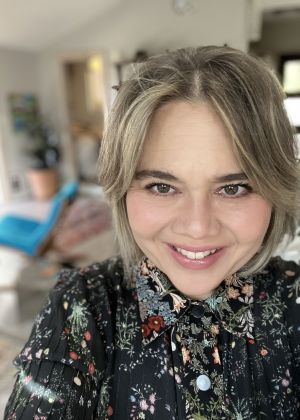 From the Top empowers and celebrates young musicians.

We envision a more empathetic and connected society through their contributions.
From the Top is:

Bringing young musicians together to explore career development, content creation, and community engagement

Celebrating young musicians through From the Top's NPR broadcast/podcast and social media platforms
From the Top Invests in What Young Musicians Need
The Learning and Media Lab Fellowship brought young musicians together in online learning sessions focused on community engagement, artist life, and content creation/recording.
Fellows had intimate sessions with guest artists, including Davóne Tines, Emi Ferguson, Jazmín Morales, Anthony Roth Costanzo, Michael Thurber, Kevin Olusola, Adrian Anantawan, and Nathalie Joachim.
Cumulative Hours in Learning and Community Engagement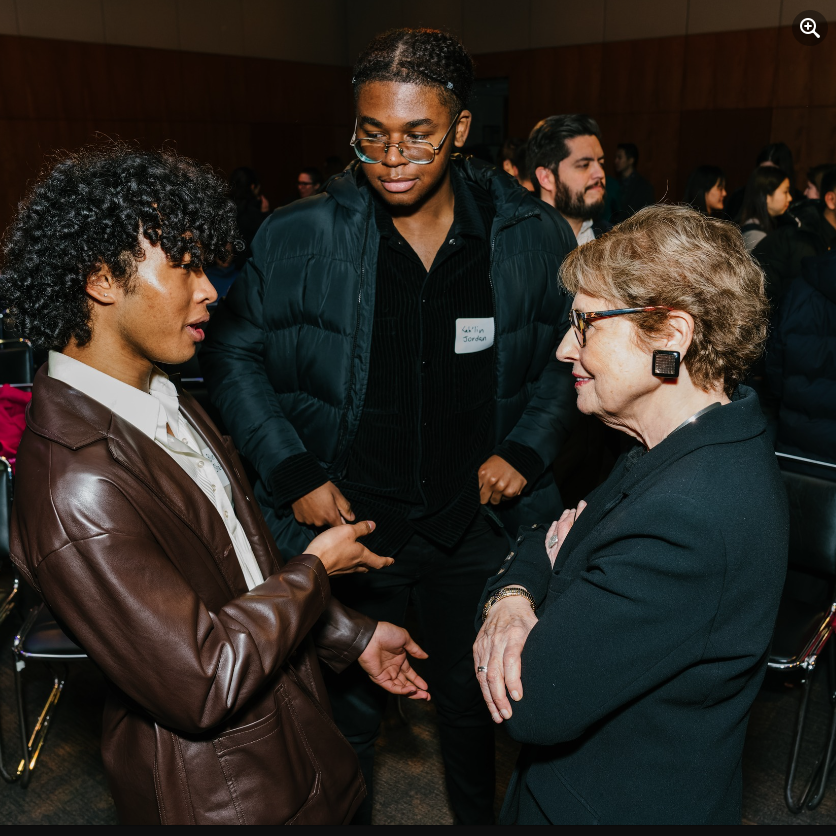 Special Event: Inside the Career of an Iconic Arts Leader
In March 2023, more than 150 From the Top alumni and local music students gathered at Lincoln Center in New York to learn from the iconic career of arts leader Deborah Borda. Pianist Emanuel Ax led Deborah through a conversation highlighting her training as a violist and how she found her calling leading America's largest orchestras. Young musicians and alumni reconnected and made new connections during a reception that followed the program.
Broadcast & Digital Thrive on Storytelling & Performance
From the Top produced 18 new episodes in the 2022-2023 season, bringing young musicians together in studios from Chicago to Boston, New York to Atlanta, and Los Angeles.
Co-hosts Orli Shaham, Alex Laing, Charles Yang, and Deborah Borda joined host Peter Dugan in conversation and musical collaboration with young musicians.
"We've been leaning more and more into the idea of being youth-driven — even youth-led — giving space for young people to tell their stories the way they want to tell them."

HOST PETER DUGAN TO THE BOSTON GLOBE
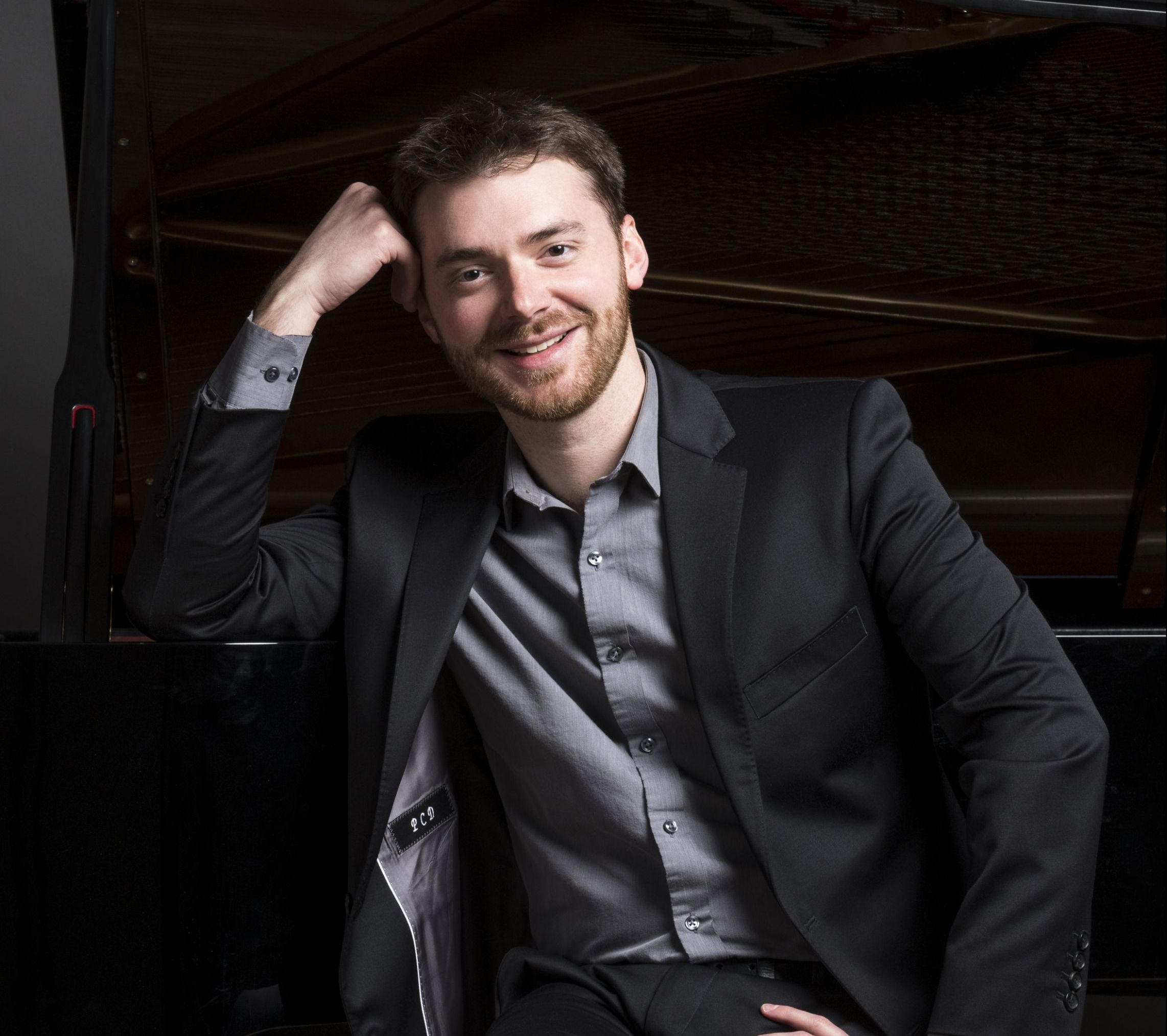 We worked closely with our young musicians to co-create content for From the Top's digital platforms, including Daily Joy videos, Instagram takeovers, and video reels.
Could there be a better anthem for Daily Joy than this moving performance of Joy Comin' by the Washington Performing Arts Children of the Gospel Choir?
People Reached on Social Media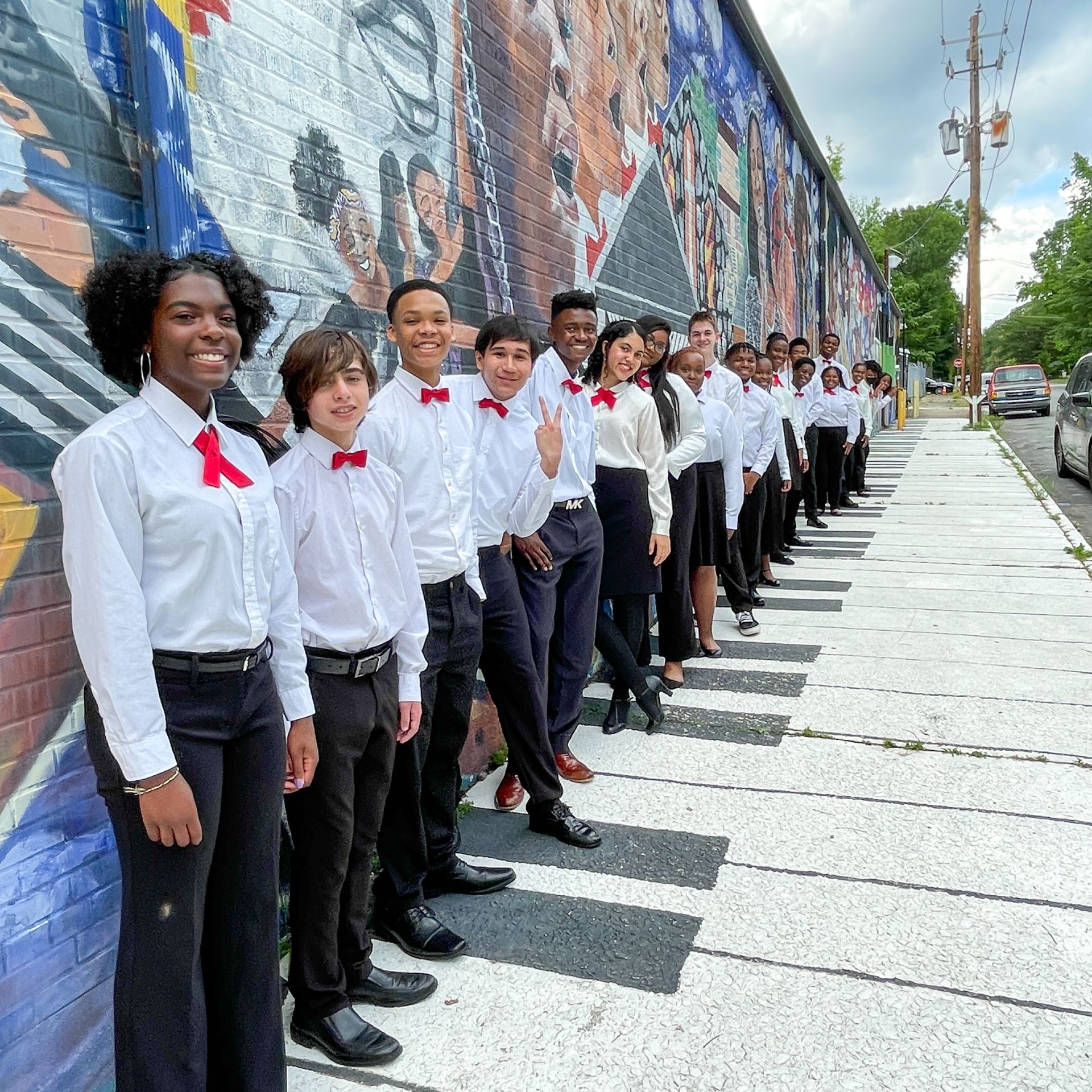 ATLANTA MUSIC PROJECT RESIDENCY
Atlanta Music Project hosted a weekend of From the Top activity in May, including an open rehearsal and a studio recording of the radio show, featuring a line-up of young musicians from Greater Atlanta.
"We can't thank you enough for bringing us the opportunity to host From the Top," said Dantes Rameau, Co-Founder & Chief Executive Officer of the Atlanta Music Project. "On top of that, to have our students perform and interview for the episode is just incredible. This is a historic moment in the life of the organization!"
Special Initiative Celebrates Musicians with Disabilities
In Spring 2023, we spotlighted young disabled and/or neurodivergent musicians.
Led by From the Top alum Julia LaGrand, the first blind soloist to appear on the program, this special initiative was devoted to increasing inclusivity and transparency for disabled artists and included:
• Special broadcast featuring an interview with special guest Itzhak Perlman. Listen here.
• Disability & Classical Music Today virtual panel with the Kennedy Center's Office of Accessibility and VSA. Watch here.
• 38 pieces of media coverage, reaching 7 million people, including a special feature in The Boston Globe.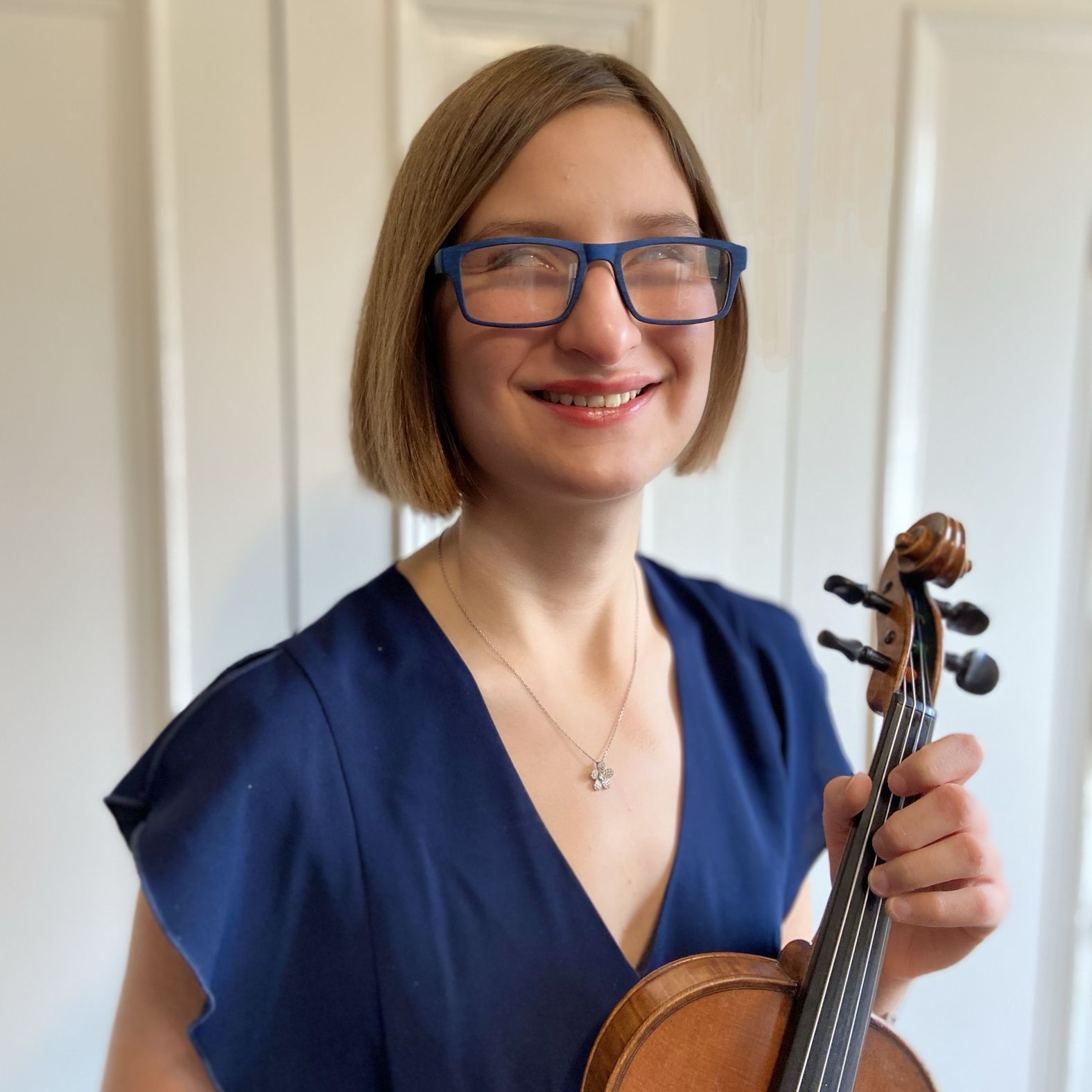 JULIA LAGRAND, ARTS LEADER IN ACTION
In 2021, From the Top featured Julia LaGrand, a 16-year-old violinist who spoke candidly about being a musician who is blind.
She approached us with a bold vision of advocating for musicians like her, becoming the co-host and content advisor for the Musicians with Disability initiative.
"Disability is a part of humanity in a deep and complicated way. One of the reasons I'm so grateful to From the Top and excited about this project, is that they have dived into learning about and representing that complexity"

JULIA LAGRAND TO THE BOSTON GLOBE

Awards for Musicians with Financial Need
Since 2005, From the Top and the Jack Kent Cooke Foundation have provided more than $3.8 million to deserving young musicians with financial need, changing hundreds of lives for the better.
In 2022, we successfully raised more than $200,000 to establish the Tim Banker Scholarship for Young Musicians, which will expand our ability to support more young musicians in the future.
Award Recipients in 2022-2023
All Time Award Recipients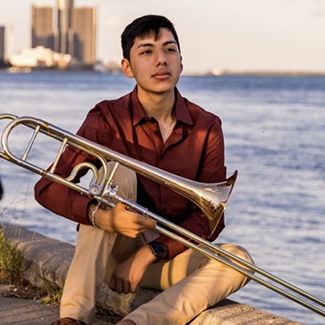 Jack Kent Cooke Young Artist Edwin Osorio
Trombonist Edwin Osorio, 17, used his funding to travel from Ecorse, Michigan, to Boston, Massachusetts, where he worked with S.E. Shires, a leading custom brass instrument company, to purchase a new trombone that will carry him through college and into the professional field.
From the Top's revenue last year was $2,298,753. Expenses were $2,234,941. We received generous individual, foundation and government support and are very grateful.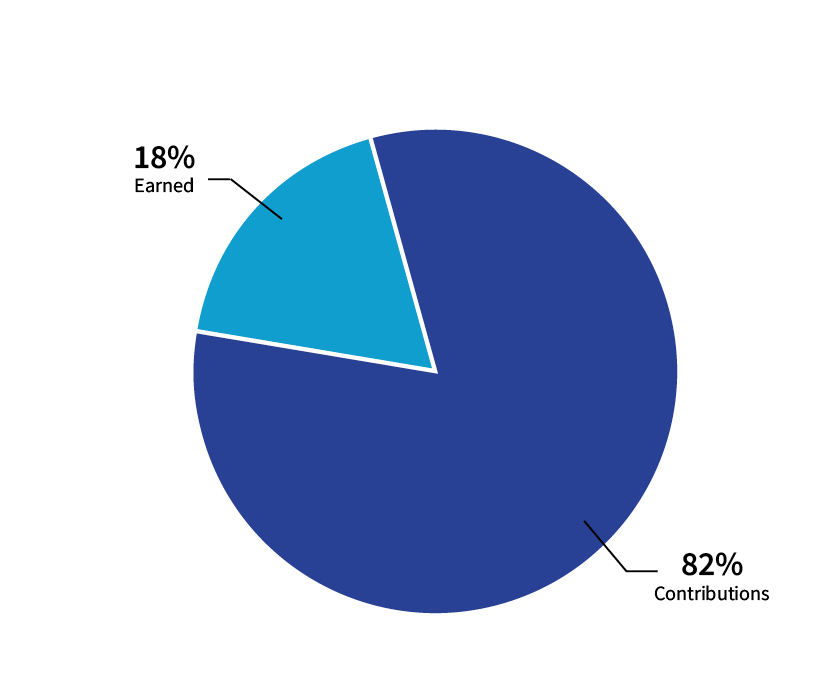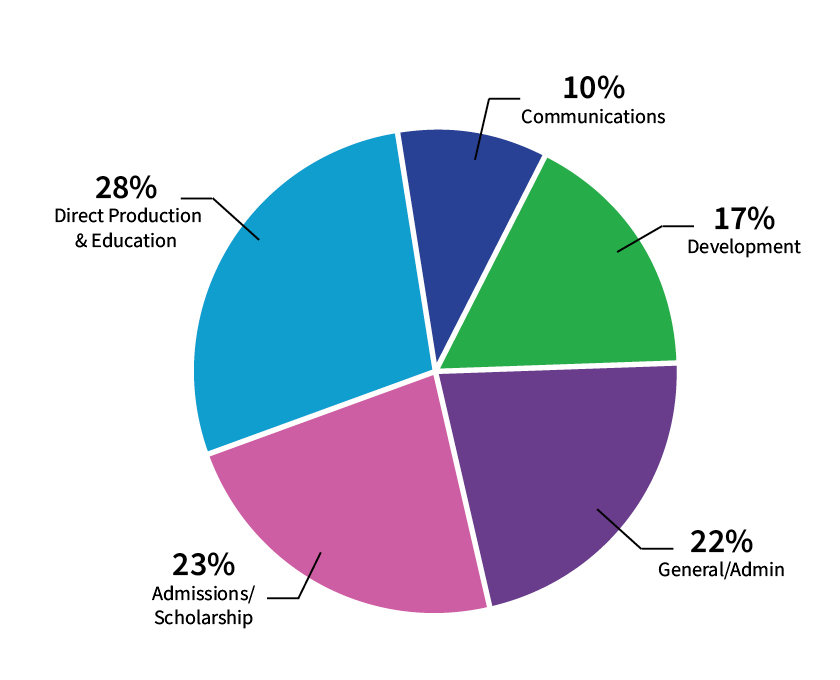 The Alphadyne Foundation  •  The Edward T. Cone Foundation  •  Florek & Morgan •  iZotope  •  Massachusetts Office of Travel & Tourism •  Robert Treat Paine Association  •  Howard and Geraldine Polinger Family Foundation  •  The Sea Breeze Foundation  •  Senior Helpers  •  The Volgenau Foundation  •  WilmerHale
Board of Directors
Elizabeth Sikorovsky, Chair
John L. Pattillo, Vice Chair & Treasurer
Gabriel Campos Zamora
Angelica Cortez
Monica Davisson
Corinne Ferguson
Marcia Head
Elaine LeBuhn
Soo Youn Lee
Louise Lee
Kevin Olusola
Kadar Qian
Peter Ross
Benjamin Rothschild
Michael Thurber
Kathleen van Bergen
In Memoriam
Francis O. Hunnewell, Founding Chair
Directors Emeriti
Jennifer Hurley-Wales
Gerald Slavet
Jeffrey F. Rayport
Board of Advisors
Susan Beckerman
Phillip T. Griffin
Laura Kelsey
Jordan Kretchmer
Nancy Lubin
Anne Midgette
Linda D. Millard
Anthony Tjan
Gabrielle Wolohojian
Thank you to our brilliant young musicians, their families, and hundreds of generous supporters who make our work possible.